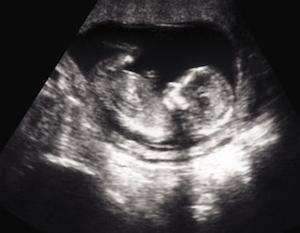 "We want every patient to feel comfortable during each ultrasound visit, to ask questions and express their concerns.  We provide the patient with another avenue of compassionate support. Because of the number of ultrasounds a patient will have throughout her treatment cycle, a strong connection develops."
Ultrasound technology plays a key role in reproductive healthcare. It is a non-surgical way of viewing a woman's pelvic organs. In our practice, ultrasound is used to:
• View the uterus and uterine lining, fallopian tubes and ovaries
• Identify physical conditions such as pelvic adhesions, uterine fibroids, blocked fallopian tubes and ovarian cysts which can negatively impact fertility
• Monitor the development and number of follicles in the ovaries, which, along with blood tests which allow evaluation of egg maturation, may be used to evaluate the likelihood of treatment success
We use the most innovative imaging procedures including 3D hysterosonograms, FemVue to evaluate tubal function in an office setting and uterine and ovarian Doppler studies. We have state-of-the-art equipment at each location, and every embryo transfer is performed under ultrasound guidance. Because of the level of experience of Dr. Miller, and the ultrasonography team, as well as the level of sophistication of our ultrasound equipment, Embryo transfer with an uncomfortable full bladder, for the vast majority, is no longer necessary.
The most sophisticated equipment is only as good as the individuals using it. The ultrasound staff at our clinics have satisfied the requirements of, and been awarded certification by, the American Registry of Diagnostic Medical Sonography (ARDMS). Our sonographers are required to maintain annual continuing medical education requirements as established by the American Institute of Ultrasound Medicine (AIUM) and the American Medical Association (AMA).
The ultrasound staff has more than 40 years of ultrasound experience between them. Because the ultrasound team is so experienced, they are uniquely qualified to pick up on patient cues as to when they have questions, or when they simply need to talk.
During the visit, our technicians help the patient relax by explaining what they are viewing on the ultrasound. For example, a technician will point out the ovary or explain the sizes of the uterus and uterine lining so the patient understands the ultrasound.